Sale!
Pet Water Fountain
Free shipping on all orders
Satisfaction Guaranteed
No Hassle Refunds
Secure Payments
Description
Keep Your Loved Pets Hydrated With An Ever Flowing Stream Of Fresh And Clean Water💦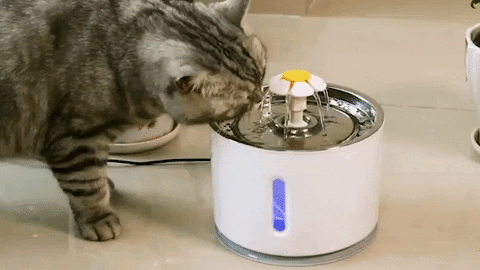 Have you ever seen your cat drink from a dripping faucet?
Cats and dogs prefer to drink moving water rather than still water found in the bowl. As many cats get their most water from the food they eat and they are often fed a diet of dry kibble, many cats are in a constant phase of dehydration.
🐾
Encourage Your Loved Pets To Drink More
🐾

Non-Toxic Filtration System
🐾

Keeps Your Fur Babies Hydrated and Healthy
Main Benefits :
Prevents Health Issues
Fresh Filtered Water 24/7
Helps Manage Cystitis
Durable & Whisper Quiet Pump
3 Different Flow Designs (flower waterfall, flower bubble, and gentle fountain)
Effortless Setup & Cleanup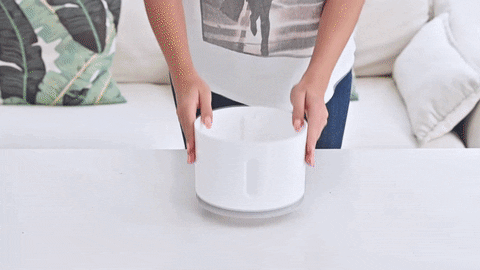 What's in The Box :
Paw Jet Water Fountain
Charcoal Ion Filter
DC Pump
User Manual
USB Connector (not including AC Adapter)
FREQUENTLY ASKED QUESTIONS :
Question: Will it work for small dogs?
Answer: Yes, It will work for small dogs and cats.
Question: Is there some way to turn off the LED light?
Answer: Sorry, all of our water fountains don't have a light switch to turn on/off the light. We can't turn the LED off unless we unplug the power supply.
Question: What is the noise level?
Answer: Super silent. The only sounds heard are from the actual water trickling down the waterfall.
Question: How much water does the canister hold?
Answer:  It is 2.4 L and holds around 80 oz of water.
Question: Is the fountain battery operated?
Answer: No it is not. You will need to connect it to a power source to work.
Question: How frequently should I change the filters?
Answer: The fountains should be cleaned and filters changed every 2-4 weeks or more frequently depending on the frequency of use and number of pets.
Question: Do the fountains come with an adapter?
Answer: The Fountain comes with a universal USB plug(no adapters are included)
🚚 Estimated delivery time 10-21 days
You may also like…